PRESS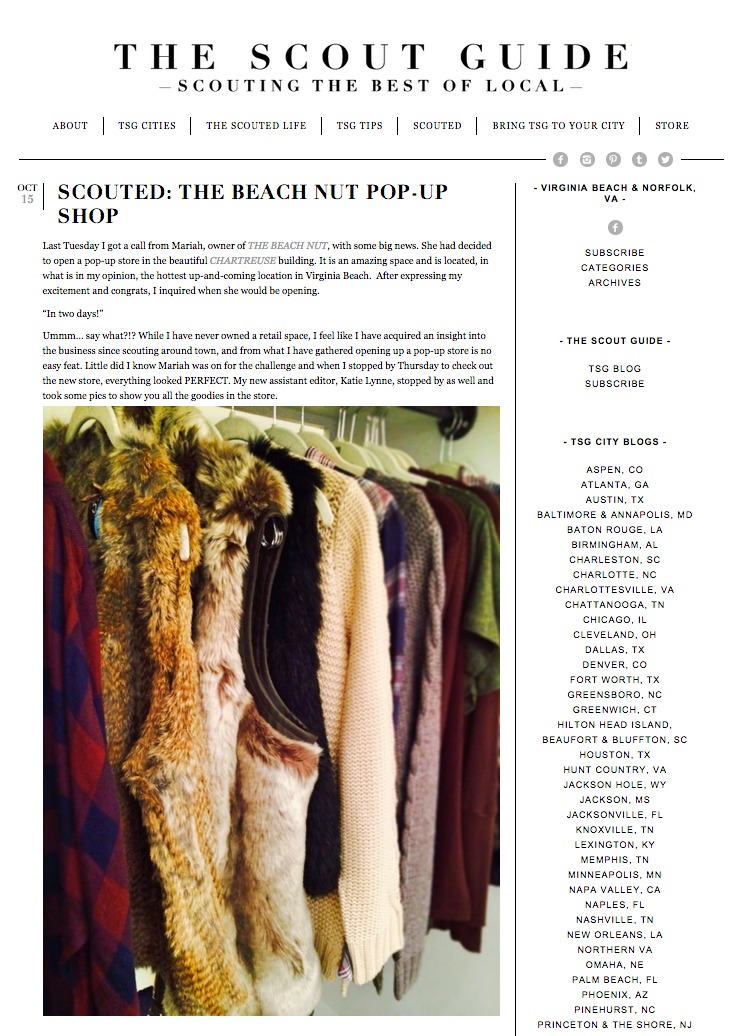 THE SCOUT GUIDE
WHETHER YOU'RE SEARCHING FOR a housewarming gift, a special trinket for a friend's new bundle of joy or maybe even an elegant piece of jewelry for yourself, THE BEACH NUT has something for everyone. Conveniently located inside Waterman's Surfside Grill, one of the best seafood restaurants in the area, this eclectic shop is far from your typical restaurant gift shop.
IN FACT, The Beach Nut has become one of the top boutiques in the area, specializing in jewelry, exclusive handbags and children's toys. Since owner Mariah Standing reopened and revamped the previously quaint shop in 2007, it has become the ideal spot to hunt for the best treasures in town with your girlfriends before enjoying a delicious meal overlooking the beach.
-----------------------
We at The Beach Nut are HUGE FANS of The Scout Guide. Click the image below to take you to the full article about The Beach Nut...and while you're on there, check out their curated collection of other locally owned gems in and around Hampton Roads.